I now have 6 featherweghts in stock for you to browse through from $450 to $650.00 and more to come, and here is the latest one. The rest are not shown as i haven't had the time to photograph them all and get them on the page, but fell free to make an appointment to come see them.
here is my newist. It is kandy apple emerald green, sorry the photos do not do it justice, Yours today for only $895.00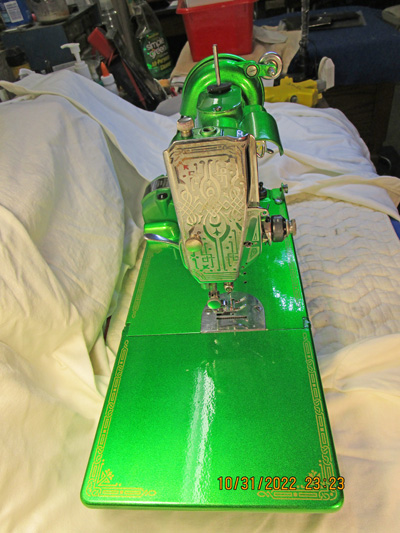 NEXT A 1951 CENTENNIAL
NEXT IS A jUNE 1948
NEXT a 1951 made in the UK
NEXT a FEB 1952 The table the machine is in DOES NOT COME WITH THE MACHINE!
NEXT A MARCH 1949
NEXT. THIS ONE WAS WELL LOVED
NEXT